Shopping Cart
Your Cart is Empty
There was an error with PayPal
Click here to try again
Thank you for your business!
You should be receiving an order confirmation from Paypal shortly.
Exit Shopping Cart
"We help you find your way"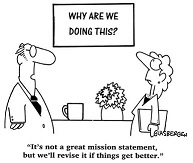 How important is a company mission statement?  While a company mission statement may seem like a small part of any good marketing program, it serves a far greater purpose than just a pretty statement on your website.  Mission statements act as a check point for the success of your company, and they are instrumental in establishing company direction, informing the public of your intentions as a business, and reminding yourself of why you do what you do.  When establishing your company mission statement, it is important to consider the following four questions:
1.  What do we do?
2.  How do we do it?
3.  Whom do we do it for?
4.  What value are we bringing?
Taking the time to answer these four simple questions will help you hone in on the real reason that you are in business, which, in turn, will help you focus on the areas of your business that you want to grow.  Mission statements do not have to be lengthy and formal unless that is part of your company image.  The most effective mission statements are oftentimes the simplest.  Consider Nike's mission statement, found at http://about.nike.com/:
"Bring inspiration and innovation to every athlete in the world*
*If you have a body, you are an athlete"
Or take a look at Starbuck's mission statement, which can be found on their webpage:
"To inspire and nurture the human spirit – one person, one cup and one neighborhood at a time."
A quick Google search will turn up hundreds of other mission statements, all simple statements of the core value and goal of the company behind it.  Mission statements are powerful, and there is a reason that virtually every successful company--large and small--has taken the time to establish theirs.  Have you established yours?
The Sun Has Risen Again on the Construction Industry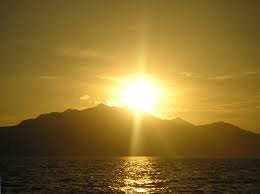 After a shaky few years following the crash in the construction industry in 2007-2008, it is clear that the industry is finally back on the rise. Seven years ago, over 780,000 jobs disappeared in the construction and housing industry in the United States alone, and small businesses started crumbling right and left.  In total, over 2.1 million jobs were lost between 2007 and 2010, but as is the case with every storm, the sun has finally come back out and it is shining brighter than ever.  Data from the United States Department of Labor has encouraging news that supports the buzz that seems to be spreading like wildfire amongst builders and tradesmen everywhere:  new construction jobs are coming out of the woodwork and employment in construction is increasing by the hundreds of thousands.  
From December 2014 to March 2015, almost 27,000 new jobs have been reported in construction building, from 1,388,000 to 1,414,900 jobs. This data was reported from employer/establishment surveys and is certainly not all-inclusive.  This accounts for only a small part of the over 500,000 new jobs that have emerged in the construction industry in the past four years and the 1.6 million jobs that are projected to be added by 2022 (Source:  U.S. Dept of Labor).  Wages are also on the rise, and it looks like the good news is just getting better. 
One of the pros of all of this growth is that the American economy is experiencing a well-needed boost, helping to offset the heavy government spending that has been happening at an alarmingly high rate.  Additionally, there are more jobs available and opportunities for people who are willing to work hard to get ahead.  The con, if any, is that the growth seems to favor commercial building versus custom home-building.  As a builder or subcontractor, this fact simply equates to smart business decisions and shifting company focus to accomodate the ever-fluctuating economy.    
We are so lucky to live in a country where capitalism and free enterprise are still at the heart of our economy, and it is clear that the American dream is still alive and available to anyone willing to reach out and grab it.   
As they say in the South, "Get while the gettin's good!" 
Websites: The Lighthouses of the World Wide Web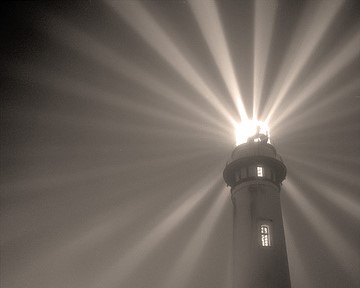 If you are a small business, you probably already know that having a website is a good idea to boost sales and get the word out about your small business. After all, these days people do everything online—from shopping for clothes to ordering pizza. But did you know that almost 70% of small businesses with an annual revenue of $1M plus have a business website? That's a staggeringly high percentage and points to the mounting conclusion that websites have quickly become one of the most effective sales and marketing tools available for the growing small business.
In an enlightening information table put together January 12, 2015 from Statistic Brain (Sources: E- Marketer, Barlow Researches, U.S. Census Bureau, Jupiter Research), the evidence is clear: websites are the lighthouses in the stormy sea that is the World Wide Web. In a technology-driven society where websites and QR barcodes are the new means of information distribution, a company website is akin to the bright beacon of light that lighthouses offer ships trying to navigate a stormy sea: it offers a landing place, a place of safety, a place where people can get out of the storm and rest on solid ground.
Is your company website shining a light onto your business, or is it directing people to shaky ground? Do you offer a safe place for people who are looking for information about your area of expertise or do you have a website littered with useless information or worse still, not enough information? Websites are arguably the most effective means of information distribution and as statistics show, 80% of their function is to offer general information about their subject. What kind of information are you sharing about your small business? Is your website an effective lighthouse?
/